Send a brief position statement for your case to Zeleskey Mediations in advance of your mediation. You may use our

position statement form

.

Send a list of any and all persons who will be attending the mediation with you (in the event there is an agreement among counsel to permit any person to participate by phone, please let Zeleskey Mediations know in advance).

Discuss your case thoroughly with your client and develop a general idea of your client's positions, interests and issues. Know what your goals are for the mediation.

Be flexible and keep an open mind. Start thinking about what you might be willing to give up to achieve your goals in the mediation.
How do I prepare for mediation?
How does the mediation process work?
Mediation is a process during which an impartial person, the mediator, facilitates communication between the parties to promote reconciliation, settlement or understanding among them. The mediator may suggest ways of resolving the disputes, but may not impose his own judgment on the issues for that of the parties.
How can I prepare my client for mediation?
Explain the mediation process to your client in advance. If possible, give your client a copy of the agreement for mediation, which explains the mediation process and the confidentiality of mediation. The more the client understands about the mediation process, the more comfortable they will be in negotiating a resolution. To better prepare your client for mediation, you might also read "Maximizing Your Mediation".
What information should I include in my Position Statement?
Where is your office located?
Do you have high speed internet access at your office?
Our offices are conveniently located in Preston Center at 8117 Preston Road, Suite 300, Dallas, TX 75225. Please click here to view a map and get directions from your location.
Visitor parking is free at the surface level and underground in the parking garage.
Yes, we have high speed wireless Internet access that you are welcome to use.
A typical full-day mediation begins at 9:30 a.m., includes a working lunch and continues until completed. While most sessions conclude by approximately 5:00 p.m., a session may extend into the evening. Three-hour and four-hour mediations usually begin at 9:00 a.m. or 1:00 p.m. If you think you will need additional time beyond the allocated four hours, we recommend that you schedule your mediation in the afternoon.
What if my case does not settle at mediation?
Does Jay mediate cases at locations other than his office?
Yes, upon request, Jay is happy to mediate at a mutually agreeable location.
Jay is available to travel both in and outside the Dallas Fort worth area. We bill for travel time, mileage and airfare (if applicable) outside the Dallas Fort Worth area as well as out of town meals, expenses and lodging for travel that requires an overnight stay.
Sometimes one or both parties are not in a position to resolve the case during the mediation session. Jay is happy to make himself available to help the parties resolve the matter after mediation. If available, Jay has even been known to show up at the courthouse on the day of trial if the parties think an opportunity might present itself to resolve a case.
Mediation and arbitration in Texas are governed by the Texas ADR Act. Click the button to the right for more information about that act.
Should I schedule my mediation for the morning or afternoon?
" I have known Jay as an attorney and mediator for over a decade. If I am looking for a mediator who is willing to actively work with all parties to come to an equitable resolution of a legal dispute - not just sit back and go through the motions of being a mediator - I look to Jay. "
- James P.
A position statement could include the following information:
Who will attend the mediation.
A brief summary of the facts of the case.
A summary of the parties' legal positions and a candid assessment of each party's strengths and weaknesses.
Any recent developments that may impact the resolution of the case.
A history of settlement negotiations.
The present posture of the case (including any depositions taken, trial setting or hearing dates).
A description of sensitive issues that may not be apparent but will influence settlement negotiations and suggested solutions.
You could go the extra mile and include a sample jury charge on each issue in your position statement.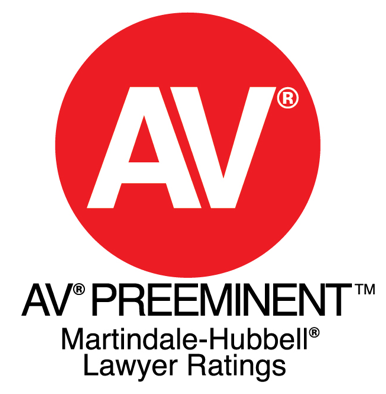 *Additional reviews of Jay's mediation services can be viewed on his Martindale-Hubbell profile.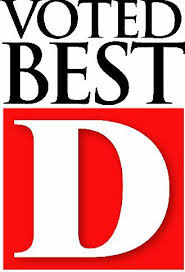 2021, 2020, 2019, 2018, 2017, 2016, 2014